My husband and I have been having the same argument about Thomas Hardy's Tess of the d'Urbervilles for 10 years. Yes, we are that nerdy. But not only is Hardy a pretty decent writer, he's also the reason my husband and I met (really).

It goes like this: On Easter night in 2002, I was surfing Match.com and noticed the screen name Angel Clare (who I knew was a character in Tess). Even though I couldn't stand the Angel Clare character because of how judgmental he was and how he screwed up everything for Tess and she wound being arrested at Stonehenge and, you know, hanged (it was the 19th century, when women had to either die or get married at the end of a book), it got my attention and I figured the guy must at least be a literary dude. (FYI, if you don't know the plot and now you're dying to but don't have 8-10 hours to read the book, there's a summary here.)

Intrigued, I checked out his profile. There's no nice way to say this: he was an ass. His profile was ridiculous, full of judgments and pronouncements about the kind of woman he was looking for. I emailed him to tell him this—and to tell him that I would not be winding up like Tess at Stonehenge.

And then we got married.

Okay, there was some stuff in between. But once we started to talk, I realized that he was a pretty great guy. That first impression set up a lot of things about our relationship—including the fact that we still argue about whether or not Angel Clare was a jerk (yes, I do believe literary characters are real people). His Match.com profile turned off 99.9999 percent of people (I love you, babe). But it drew me in like a magnet. Other people might say his message was wrong. I say it was exactly right. (I mean, he got me out of the deal.)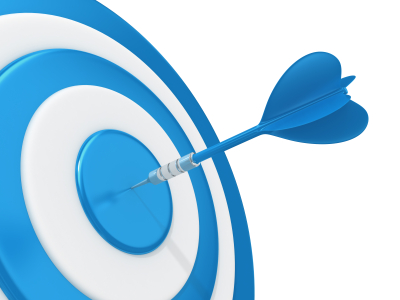 You do these exact same dances with your potential clients when you first meet them in person or online. These brief moments are golden—no, platinum—opportunities to connect. If I'm your person, and your message is directed at me, I'll hear it and I'll be intrigued (and will even extend you the benefit of the doubt for a brief moment). If your message is vague, clinical, jargon-filled, or uncertain, you've probably lost me.

Basically, I'm talking about your elevator pitch. Your elevator pitch is the thing you'd say about your business if you had to explain what you do and forge a connection to your ideal client in the space of an elevator ride. It's so basic that we often forget to make it meaningful and real. I didn't think much about mine for years ("uh, I'm a freelance writer. I pretty much write what people pay me to write . . .?). The more I tweak and chisel away at mine, the more I notice that lots of people have really ineffective ones. (Networking events are really good places to notice this.)

A weak first impression is not the best way to start the sale. But a highly targeted, finely-tuned, comfortable-sounding message that's actually about something? That might just get you married (or at least a new client)

I love working with clients on the elevator pitch and I could write out all of my tips here, but there's a better way! How about this: Join me on the free teleclass I created, called "Elevate Your Elevator Pitch: 10 Tips for Crafting a Memorable Message (in 10 Floors or Less)." The class isTuesday, December 20th at 2 p.m. EST. Here are just a few of the things we'll learn:



The difference between starting with what and starting with why in your elevator pitch (and which one sells).


How to version your elevator pitch at a moment's notice, and repurpose it for social media.


How to spot, capture, and banish jargon, vagueness, and uncertainty from your elevator pitch.


The secret (or at least, my secret) to delivering an elevator pitch with complete confidence, even when you are wicked nervous.



Check out the page  here to find out more about this teleclass and to register! That's http://judiketteler.com/elevate-your-elevator-pitch

Let's get working on that elevator pitch!
Comments