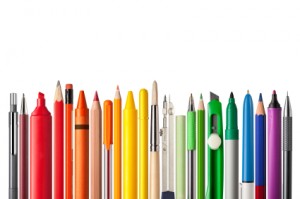 Very few things can stop your momentum, screw with your schedule, and halt your progress like . . . vomit. Yes, I said it. Vomit. I'm sorry. It's totally disgusting, and I apologize if you are in the middle of drinking coffee as you read this.

Here is why I'm writing this week's newsletter about throwing up. It started last Thursday afternoon. I came home from a meeting, full of ideas for a project proposal, eager to check my email, and totally high on client energy. Just as I started to head up to my office, I heard my husband yell, "Help!" I ran downstairs to find him (and the carpet) covered in vomit from our one-year-old baby girl. There's no email checking when people are covered in vomit. It always takes precedence.

The baby got better just in time for our three-year-old to get it Monday night. I heard his awful moaning right as I fired up the laptop and mobilized my creative juices. My husband and I walked in his room, and there it was: the stopper. I'll spare you the horrific description (please don't unsubscribe because I'm writing about vomit). But let's just say, nothing else got done that night except for taking care of him.

A quilt covered in throw-up: that's a deal-breaker. That's a reason to not start a project. That's a reason to say, "um, I just can't do this right now." We can all agree on that.

But all of the other reasons we invent? Not so much.

Here is the moral of this dreadful story: nothing less than vomit should stop you from moving forward. If it's not throw-up, you still have to keep writing, keep photographing, keep designing, and keep cultivating the flow.


How Art Saves Us

It's appropriate, because this week, I was honored to write my "Art Saves" story for the artsy eye candy site Crescendoh (I'm the guest curator for the blog this week). This is exactly what I wrote about (well, not the vomit part). I wrote about how art saves me because it forces me to leave my brain and just create something in the world. Art saves me because it involves doing.

That feeling of doing is tremendous. So, unless your kid, your house, your office, your car, or your person is covered in vomit, just go do it. Start it. Right now.
Comments