The house is quiet for the first time in five months.
Masks in hand, my children are going back to school this morning. To fifth grade and seventh grade. Back to the school they haven't seen the inside of since March 13th. Back to their friends. Back to a routine that is set by people who aren't their parents. Back to all of it.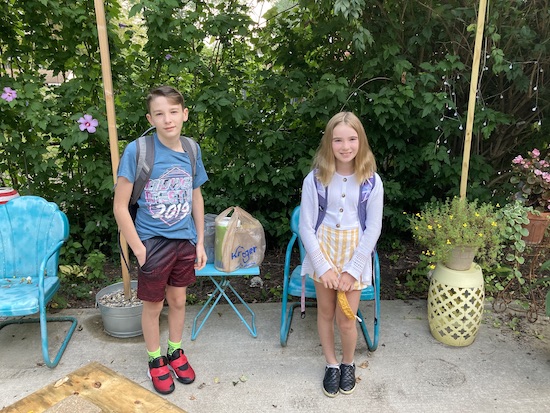 "I can't believe we're just going to be in a building with everyone!" my son said last night. He's thrilled to be with his friends again, but he's old enough to understand that the whole endeavor is questionable, and likely to change at any moment. My daughter was mostly worried about her outfit, and whether or not she would know where to go, since it was her first day at the middle school.
I'm deeply grateful for all the work my district has done to come up with the safest plan possible. I'm appreciative of their transparency. There have been slide shows and many emails. Explanations of definitions and procedures. Plexiglass and increased ventilation and hand sanitizer. They didn't open school on a whim. I know this.
But still. To send my kids on their way this morning feels both glorious and terrifying. It feels right and it feels wrong. It feels like what they desperately need, and it feels desperately irresponsible.
For months, we have considered every decision, every friend who is allowed in the house, every social event, every everything. And now, it feels like we are throwing open the gates.
But my god, how they need to be outside of these gates.
But my god, how dangerous it is outside of the gates.
I've had plenty of fraught moments in my life before. Times when two contradicting ideas pulled at me, when sadness and happiness—or certainty and doubt—competed in equal measure. But those experiences were personal. They were about things only happening to me. This is a situation affecting all of us, in one way or another.
Our district offered a remote option. I think about 15 percent of the families opted for it. I understand their choice completely, and we considered it. But we decided, as a family, that in-person learning was the best choice for us. I second-guess it all the time. Third-guess, and fourth-guess, and I think I'm up to 112-guess by now.
Did we do right? Will we spread the virus? Will people in our community become dangerously ill because of the schools being open? What affect will the decisions we make in this corner affect what's happening in that corner over there?
My husband and I are watching this brilliant show on Netflix called Connected: The Hidden Science of Everything. We've learned what poop can tell us about early humans and how birds can predict hurricanes. The other night, we watched an episode about how the sands of the Sahara desert make their way across the ocean and affect the Amazon rainforest. A grain of sand from one place winds up across the globe, part of a complex chain reaction.
For now, the cat is bathing in the windowsill. My husband is drinking his coffee in the kitchen and planning his day. I'm drinking my coffee in my office and luxuriating in the thought of uninterrupted work time.
But I'm also thinking about the Sahara, and wondering where the sands are blowing right now.
Is Your Book Club Looking for a Book + Virtual Author Discussion?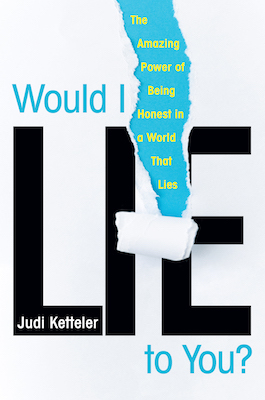 The world has gone virtual, and while it's not ideal for authors, we can still connect with readers.
If your book club is looking for a book to read this fall (and an author to do a Q&A with), how about a book about honesty? Honesty is fun! Okay, honesty is actually a very difficult topic to tackle in your own life (much easier to just notice other people's dishonesty). But . . . you come out the other side feeling more aligned, less burdened, less afraid, less judgmental, and more optimistic.
If any of this sounds like something you might like, check out my book that released a few months ago, Would I Lie to You? The Amazing Power of Being Honest in a World That Lies. Here are some links if interested in grabbing a copy.
Order through IndieBound

Order through Amazon

Order through Barnes & Noble