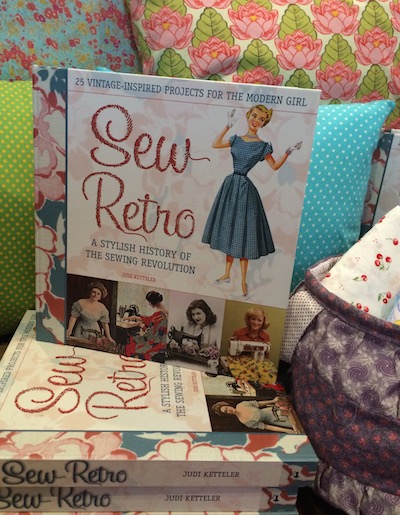 Are you searching for a holiday gift for someone who . . .
Loves to sew?
Is crafty?
Digs vintage stuff?
Likes reading about women's history?
I have a wonderful gift idea for you: My book, Sew Retro! I have a big inventory of books, and I'm selling them. The book is hardcover, spiral bound, and (I'm biased) quite beautiful! There are projects inspired by various time periods and tons of fun vintage photographs and illustrations. I also did Q&As with lots of designers, like Amy Butler. If you want to learn more, here's a video I made about Sew Retro and this is the site I set up a while back.
I'm selling Sew Retro for $25, which includes Priority Mail shipping to the U.S. I can ship as soon as tomorrow (Saturday, December 16), so you'll get it in time for Christmas. If you are local (here in Cincinnati) and want to pick up the book from me, I will only charge $20.
If you're interested, contact me at judi@judiketteler.com, and I'll set you up!