Modea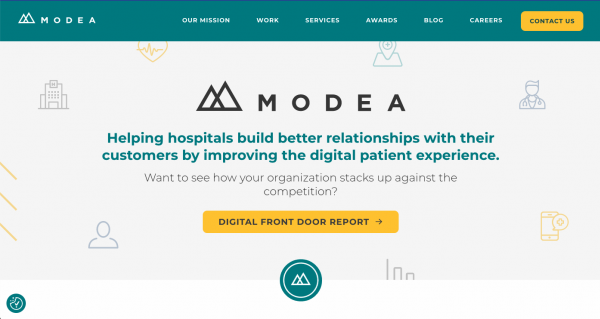 I've been working with the fantastic folks at Modea since 2019. Modea is a digital consultancy that specializes in designing and building consumer websites and apps for healthcare clients. They work with hospitals and health systems all over the country.
I've helped Modea create proprietary web content, like white papers and blog posts, to market their services. But the bulk of my work with them is client-facing. In addition to writing healthcare content for their clients, I also play a strategic role.
Working alongside Modea team members, I review content on hospital web sites, looking for gaps and opportunities for improvement. Then I collaborate with Modea's UX designers to create content strategy that the team can apply to a new build or redesign (and the client can continue to use for all future content).
Some of the clients Modea has engaged me for include Chesapeake Regional, Keck Medicine, Luminis Health, Lurie Children's, and Nemours Children's.