HIMSS Media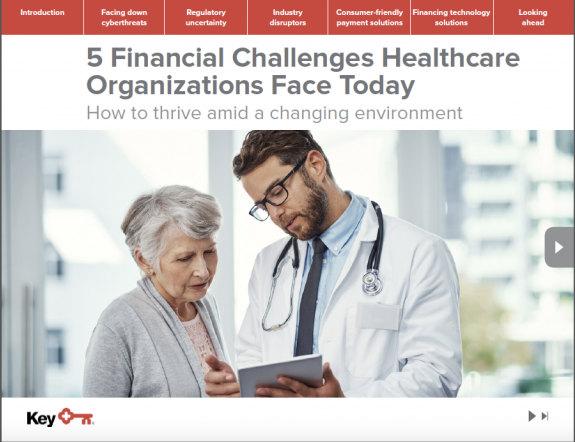 HIMSS Media is a B2B media group that focuses exclusively on healthcare and technology markets.
They produce well-regarded industry publications, such as Healthcare IT News, Healthcare Finance, and MobiHealthNews. They also produce native content for brands. That's where I come in!
I've been working with HIMSS Media to write pieces of digital content, such as eBooks, white papers, executive briefs, and executive summaries. This B2B content is usually aimed at a C-suite audience, and topics range from cybersecurity concerns to how healthcare organizations need to harness big data to better understand their customers.
This content marketing work involves researching topics, interviewing key stakeholders, and working through drafts until the final piece is approved. I've worked with the wonderful HIMSS Media editorial team to craft pieces for major healthcare and technology organizations.
Below, I've uploaded a few samples of the work I've done for HIMSS Media.
eBook for KeyBank – 5 Financial Challenges Healthcare Organizations Face Today
Executive Summary for Extreme Networks – Hospital Network Security Requirements: 5 Steps Beyond Compliance
Executive Brief for Wolters Kluwer Health – Closing the Gap: Tackling Variability in Care