Origami Owl Custom Jewelry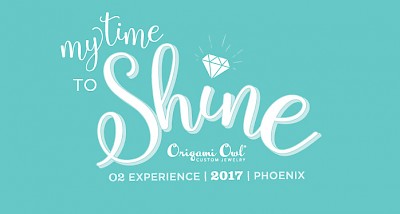 I've worked with this energetic direct sales company to concept and write the script for their national conventions every year since 2013.
As a contractor for Iacono Productions (the production company charged with pulling this large two-day event together), I work closely with both the Iacono production team and Origami Owl to develop, organize, and write the content.
From motivational speeches to product reveals to recognition, I organize and write a variety of segments. I also strategize with senior leaders about the best way to deliver their content, and work closely with them to develop and script their presentations.
I love being part of this team! I even wrote a blog post about it.
"I can't imagine our annual convention without Judi on the team. She is an expert at finding just the right message in a mountain of information. Then she works closely with our presenters to develop scripts that are targeted and flawless. It is an art that I am astonished by every year! Judi brings her amazing writing talent, creativity and sense of calm to every event – I wouldn't want to do it without her!"
— Audra Jones, Senior Director of Events, Origami Owl