NBCNews Think
Trump, Covid-19 and racism taught me to stop being nice and embrace my rage
This has been a year for rethinking my affability. Which is how I found myself screaming at a nun.
This essay received a lot of attention on social media and I heard from many readers who shared my sentiments. I love the illustration on this piece so much. Even if you don't read the essay, I think the illustration says it all.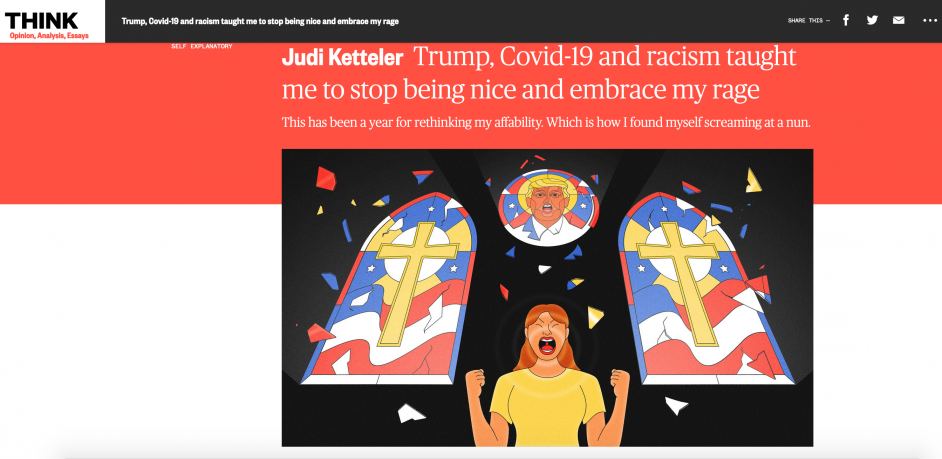 Early Menopause at 46 Was a Surprise. Now I Realize it Was Also a Gift
I've tradionally been a late bloomer, but when my body decided to go through menopause starting at age 45, it made me reflect on how I've always been part of the atypical 5 percent—and how this was yet one more chance to seize an opportunity.