Good Housekeeping Magazine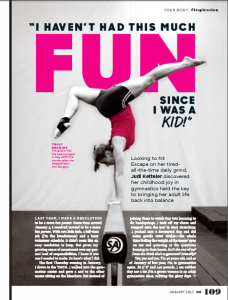 In January of 2016, I started doing gymnastics again–at 41 years old! I wrote about the experience of being back in the gym as an adult and sold the essay to Good Housekeeping magazine, for the January 2017 issue.
You can read the piece here (it will open as a PDF).
Yes, that is me doing a handstand!