Costco Connection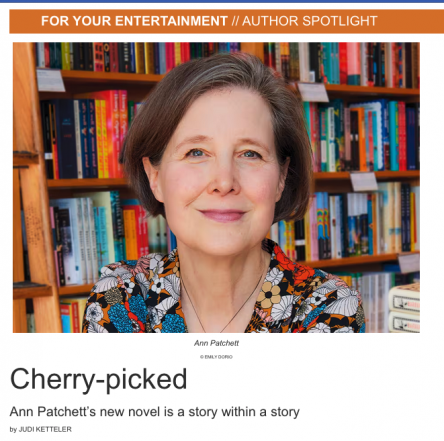 I've been writing "Author Spotlight" pieces for Costco Connection since 2007. In that time, I've had the opportunity to interview some truly fantastic authors, including Ann Patchett, Jamie Ford, Rebecca Yarros, Suzanne Collins, Jeanette Walls, and Elizabeth Gilbert. There's nothing quite like interviewing fabulous storytellers—and then getting to write your own story about it.
Here is what my editor says about working with me for more than a decade on this column:
"No matter what the assignment, Judi not only makes her deadline, but always delivers thorough and engaging text. She understands her audience and her editors; it's a rare and treasured combination."
— Stephanie Ponder, Editor, The Costco Connection
See the links below to read my most recent pieces.
Cherry Picked, an interview with Ann Patchett about her novel, Tom Lake.
Comedy of the Heart, an interview with Emily Henry about her novel, Happy Place.
History Repeating, an interview with Jamie Ford about his novel, The Many Daughters of Afong Moy.