Costco Connection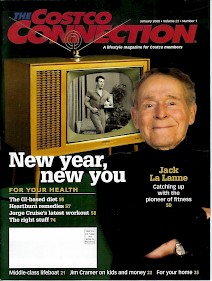 Writing for Costco Connection has given me the opportunity to interview some truly fantastic authors, including Suzanne Collins, Jeanette Walls, Elizabeth Gilbert, and Annie Barrows. There's nothing quite like interviewing fabulous storytellers—and then getting to write your own story about it.
"No matter what the assignment, Judi not only makes her deadline, but always delivers thorough and engaging text. She understands her audience and her editors; it's a rare and treasured combination."
— Stephanie Ponder, Editor, The Costco Connection
See the links below to read the articles (all links go to digital editions of Costco Connection; clicking will take you to the correct page).
The Promise of Youth (an interview with LeBron James about his first children's book, I Promise)
Hip-Hippo-Hooray (a feature on illustrator Richard Cowdrey and his Fiona the hippo picture books)
Secrets, Lies and Best Sellers (Liane Moriarty, The Husband's Secret)
Kopps and Robbers (Amy Stewart, Girls Waits With Gun)
A Voice from Africa (Paula McLain; Circling the Sun)
Truth, Be Told (Jeannette Walls; The Silver Star)
The Labyrinth Revisited (Suzanne Collins; The Hunger Games)
The Journey That Begins with "I" (Elizabeth Gilbert; Eat, Pray, Love)
You've Got Mail (Annie Barrows on The Guernsey Literary and Potato Peel Society)
Sprouting Ideas (Annie Barrows on the Ivy and Bean series)